Paul James and the Drowned Lovers 
"Transcending time, culture and genre, Paul James and the Drowned Lovers stretch folk music to the edges of definition; fusing samples, blistering rock, jazz, indie .. and traditional song in a white-hot melting pot of songs about death, love - and death caused by love.."   READ THE FULL GIG REVIEW
Paul James - vocals, saxophone, bagpipes, piano, concertina. Fiona Barrow - violin. Emma Holbrook - drums, percussion. Victor Nicholls - electric guitar, electronica. Jo Wadeson - bass guitar. 
Paul's solo album The Drowned Lover and Other Dark Tales draws on his love of traditional folk songs with strong stories and his ability to bring all kinds of  musicians and influences together in striking ways. The band build on that, drawing on folklore, world music, indie rock, funk and jazz  to make a glorious sound that veers from quiet acoustic textures to full-blooded rock and electronica. Live they play everything on the album and a few surprising cover versions about life, death, joy and disappointment. 
Paul James is a singer and musician from Newbury, England. He also plays with folk legends Blowzabella. He composed and performed the music for the critically acclaimed "Comus" at Shakepeare's Globe Theatre, London in 2016 and you occasionally hear his music on TV and in film documentaries. 
Fiona Barrow is a Bristol based violinist who trained classically until she defected to follow her love of traditional and world music and theatre.  She has worked as street performer across Europe with Tragic Roundabout, Fiasco di Casino and Swervy World and toured with the Doppelgänger Gypsy Orchestra. Her theatre work includes stints with Kneehigh Theatre, Travelling Lights award- winning show ʻInto The West' on Broadway and the critically acclaimed 'Comus' at  Shakepeare's Globe with Paul James.  
Emma Holbrook is a drummer, percussionist and film maker based in Bristol. Being passionate about all kinds of music, she plays everything from swing to funk, soul, blues, folk and flamenco. She also plays percussion and composes music for contemporary dance classes and performance.
Victor Nicholls plays improvised and experimental music on guitar and fretless bass. He anchored the fiery folk group Scarp (World Music Album of the Year winner in France), played Albert Ayler-influenced swamp jazz with saxophonist Tim Hill and electronic lounge-core improv with trombone/theremin player Harry Dawes in Big Hair. Victor has played with theatre orchestras, brass bands and post-punk groups. He is a member of Evening Star and a duo with jazz composer Martin Pyne.  
Jo Wadeson began playing bass at the age of 14 in the pubs of Derbyshire. Since then she has gone on to perform and record with  many international artists including The Waterboys, Grace Jones, Thea Gilmore and Beth Orton.
.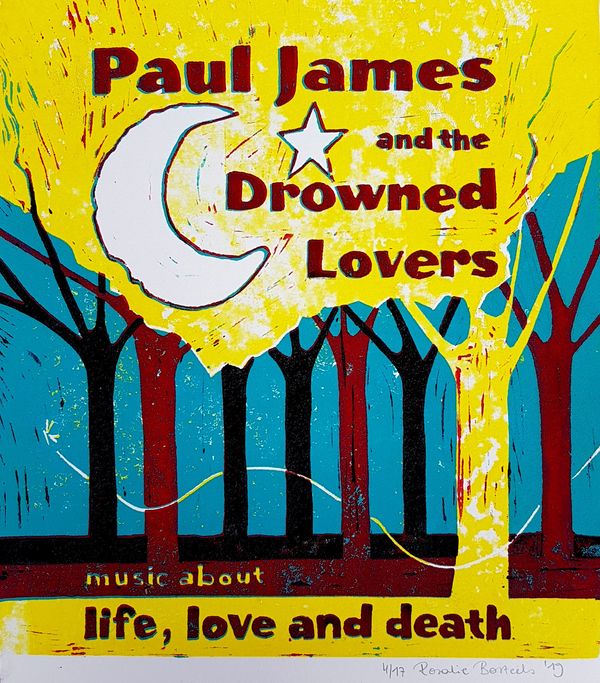 0:00/7:32

0:00/6:18

0:00/6:58

0:00/4:25

0:00/8:04

0:00/2:36

0:00/6:53